Short Walk to Salt Water Beach!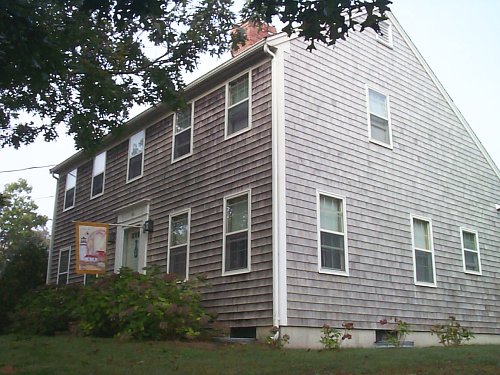 This fantastic vacation rental's great location in Chatham offers convenient access to Hardings Beach. It is only about a five minute walk to it!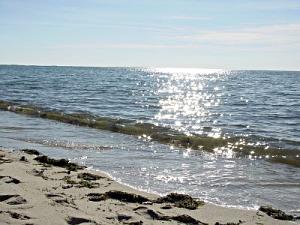 View from Hardings Beach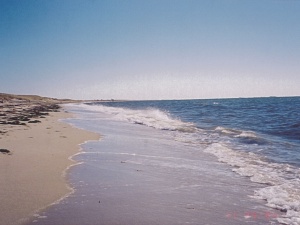 Another View from Hardings Beach
This Chatham vacation rental has four bedrooms and can sleep six adults with two children. Unlike much of its competition, it is very spacious. It has one king bed, one queen bed, two twin beds and one room has a futon that can sleep two children. All bedrooms, as well as most of the house, are graced with beautiful hardwood floors. The living room is spacious and has a working fireplace. There are also two full baths in the house and a well-equipped kitchen. Furnishings inside the house include a washer and dryer, dishwasher, cable TV, DVD player and wireless Internet access.
Hardings Beach Road has a sidewalk which makes walking to the beach easy and safe!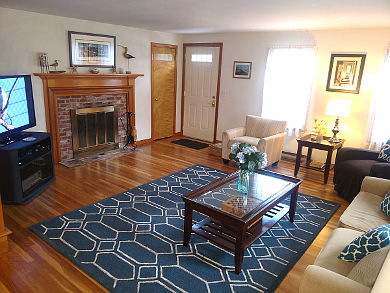 Living Room View 1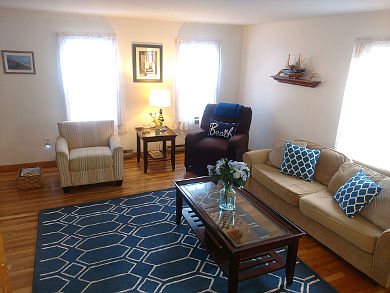 Living Room View 2
The property is in impeccable condition with very nice features. It is tastefully furnished and is stocked with beach chairs, toys and a bike so you don't have to overload your vehicle with extras.
Outside, there is a nice deck for entertaining company or relaxing in the salt air. For your convenience, there are two grills; one gas and one charcoal. There is also an outdoor shower for the sandy folks coming back from the beach.
Testimonials - See what others who have used the house for their vacations have said about it.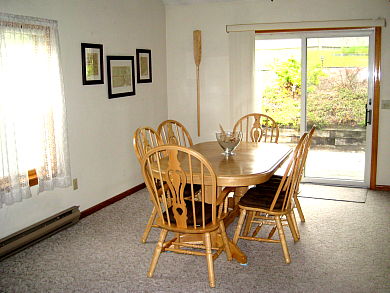 Spacious Dining Room, View 1
Spacious Dining Room, View 2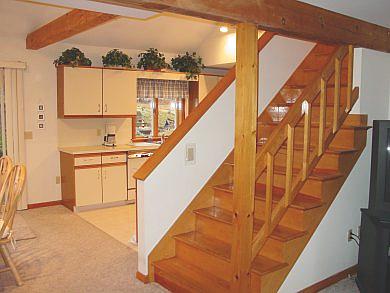 Kitchen, View 1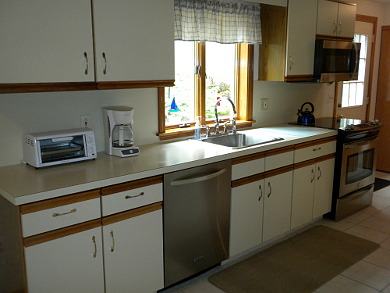 Kitchen, View 2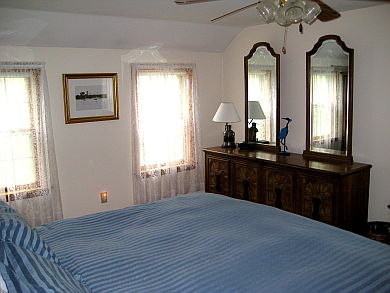 Master Bedroom, View 1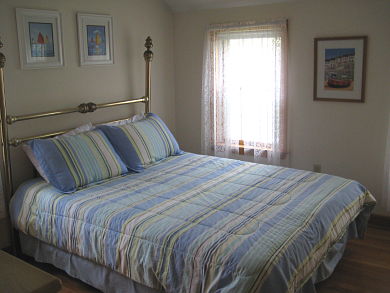 Second Bedroom, View 1
The master bedroom includes a king size bed, flat screen TV, dresser, armoire and two closets.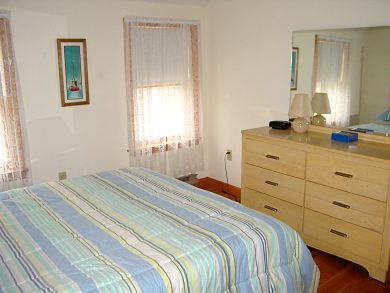 Second Bedroom, View 2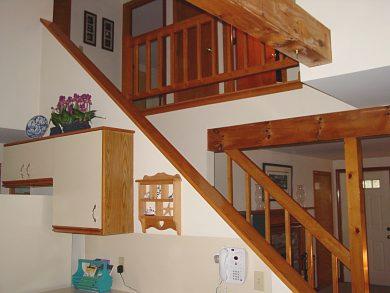 Stairs
The second bedroom includes a queen size bed, two dressers and a closet. All bedrooms are equipped with clock radios. Its decorations emit a summer feel even in the middle of winter.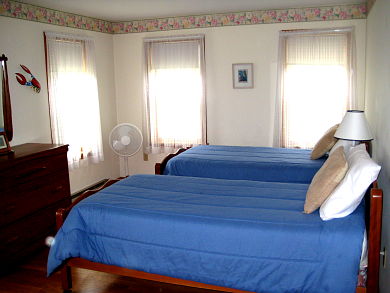 Third Bedroom, View 1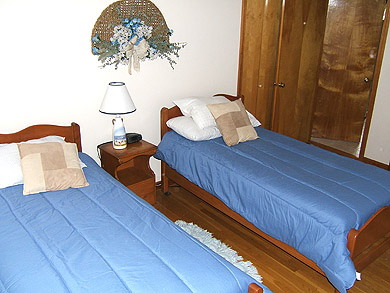 Third Bedroom, View 2
The third bedroom includes two twin size beds, two dressers, and a closet. It is decorated in a classic victorian style.
All bedrooms as well as most of the house are graced with beautiful hardwood floors.

The house is equipped with one flat screen TV in the living room and a flat screen TV in the master bedroom. Both are connected to cable TV. It also has a washer and dryer so you don't have to go home with a suitcase of dirty clothing!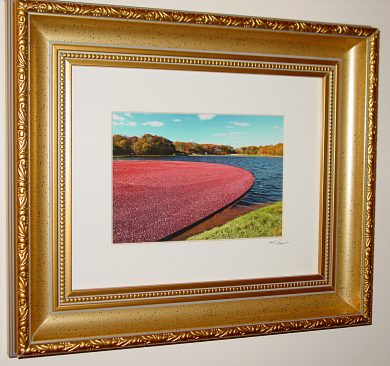 Cape Cod Style Art is Present Throughout the House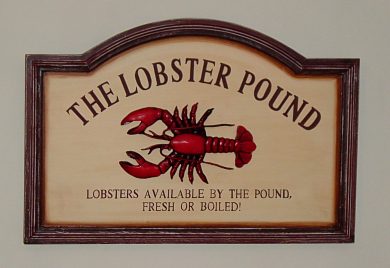 Cape Cod Decorations Are Also Rife Throughout the House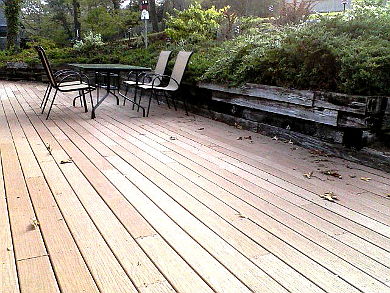 Big, New Back Deck

Exterior and Surrounding Area by Drone
Click here to inquire about this property.
Check Availability
Testimonials

Vacation rentals in Chatham, Massachusetts are extremely popular. This property is in one of the most desirable lcoations because it is walking distance to Hardings Beach. In addition, Hardings Beach Road in Chatham is one of the few streets in town with a sidewalk. If you are searching for a Chatham vacation rental, please contact us regarding this property.